John Delbert Scott, P. Eng.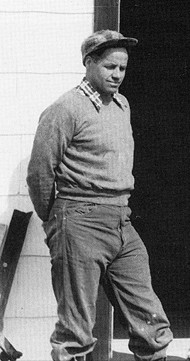 John Delbert Scott was born in Tacoma, Washington, November 13, 1910. His family moved to Alaska in 1916 and then to Whitehorse in 1922. Scott worked his way through university, earning a BSc from the University of Washington in 1933. After completing a thesis on the "…Design and Construction of the Galena Hill Aerial Tramway", he was admitted to the Association of Professional Engineers of British Columbia in 1941.
He worked as a mining engineer at a silver mine at Elsa from 1935 to 1941, and then at a mine in Juneau from 1941 to 1946. After a short period in Elsa and a summer working with the Yukon Consolidated Gold Corporation, he joined the Yukon Electrical Company in 1948.
John was instrumental in the design and development of the hydro facility at Fish Lake and became the Superintendent of Yukon Hydro Company Limited. The company was sold to Canadian Utilities in 1958 and he left the firm a year later.
He was among the first cadre admitted to the Association of Professional Engineers of the Yukon Territory, May 1, 1956.
Active in the community, he was instrumental in designing and developing the MacBride Museum, for which he received a City of Whitehorse heritage award in 1988. He passed away February 24, 2004.