John Livingstone Phelps, P. Eng.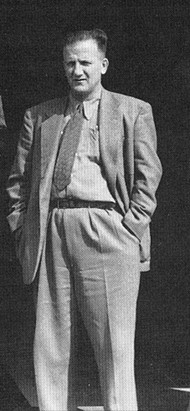 John Livingstone Phelps was born in Whitehorse January 27th, 1917. He worked at the Calumet Mine near Mayo, and spent one summer working with Hugh Bostock of the Geological Survey of Canada, while an undergrad at the University of British Columbia. Graduating in 1940, he went to work at The Yukon Electrical Company Ltd..
He received his certification as a Professional Electrical Engineer in the Province of Alberta in 1950, the same year that he started Yukon Hydro. John was elected to the Territorial Council in 1952. During his term as councillor, he introduced a private member's bill to enact an ordinance respecting the Practice of Professional Engineering in the Yukon. It was passed by the Territorial Council April 2, 1955. He was elected for a second three-year term on Council in 1955.
After selling the Yukon Electrical Company Ltd. in 1958, Phelps moved to Vancouver, where he graduated in the first class of the new MBA program at UBC. He subsequently worked as a consultant to Yukon Electrical, and for the firm of Stanley, Grimble and Robertson.
John was a founding member of the Association of Professional Engineers of the Yukon Territory, and its first president. He became a Life Member of the association April 29, 1981.