James Yee Chew Quong, P. Eng.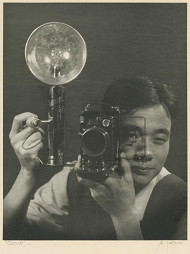 James Y.C. Quong was born in Lethbridge, Alberta, August 18, 1917. He studied civil engineering at the University of Saskatchewan for three years, and then the war intervened. Quong found himself employed by the U.S. Public Road Administration (PRA) as an engineering assistant on the design of the Alaska Highway and associated aircraft landing strips.
That marked the beginning of a career spanning nearly forty years in the Yukon. During that time, he specialized in bridge design, construction and maintenance. From the PRA, he transferred to the U.S. Army Northwest Service Command, and then to the Canadian Forces. He finally joined the Department of Public Works, rising to the position of Departmental Representative/ Manager of Civil Engineering, from which he retired in 1981.
Quong was admitted to the Engineering institute of Canada by a Board of Examiners and by the Association of Professional Engineers of the Yukon Territory in 1964. He was the Vice President of the organization in 1974, and Registrar from 1977 until his retirement. In 1983, he was conferred with a life membership in the organization.
An accomplished photographer, Jim Quong was also active in the community. He was recipient of the Centennial Medal for "valuable service to the nation," and was honoured with the Commissioner's Award April 29, 1982.